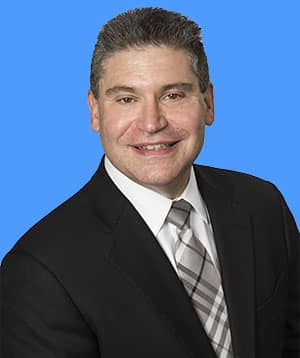 Attorney Michael C. Craven
Divorce is a complex and emotional process that can be overwhelming for those going through it. As a highly rated Divorce Law attorney with more than 30 years of experience, I work closely with my clients throughout the Chicagoland area to ensure that they are actively informed of every step in the process. Finding the solution that best serves the interests of my clients' families is my number one priority.
I represent people in all aspects of family law. My clients come to me with problems concerning allocation of parental responsibilities (child custody), child support, property division, business valuation, finding hidden assets and income, paternity, domestic violence, adoption, and grandparents' rights. Drawing upon my previous work experience as a Certified Public Account and tax attorney, I negotiate, and if required litigate, financial issues in matrimonial cases. I also handle prenuptial agreements for those planning to marry and postnuptial agreements for individuals who have already taken the big step. See the Practice Areas section for more details.
Most divorce cases reach a conclusion through negotiation, and I have extensive experience reaching my clients' goals without going through a long and costly court battle. In addition to negotiated settlements, I resolve through alternative dispute processes such as Collaborative Law and mediation in order to settle cases between disagreeing spouses. Some cases result in litigation, and I have extensive experience fighting for my clients in court.
My goal is to help my clients make smart, clear-headed decisions. I approach every case with an open mind and take care to listen to my clients so that I can best meet their individual needs. My clients use words like "trustworthy," "calm" and "empathetic" to describe me.
I come from a family of lawyers. My father was also a divorce attorney, and I have been connected with the profession for decades. I am proud of my reputation as a tireless advocate for my clients. I am a Fellow in the prestigious American Academy of Matrimonial Lawyers, which is a select national group of attorneys acknowledged as prominent family law practitioners. I have also received the following honors for my work in Family Law:
Recognized by the Leading Lawyers Network(2009-present)
Named an Illinois Super Lawyer (2009-present). A Super Lawyer is considered the best in their profession and "represent the top 5% of the practicing attorneys in Illinois."
Received the highest rating from the Martindale-Hubbell® Lawyer Rating System, which denotes "adherence to professional standards of conduct and ethics, reliability, diligence and other criteria relevant to the discharge of professional responsibilities."
Selected by my peers for inclusion in The Best Lawyers In America© in the practice area of Family Law.
I regularly share my experience in family law as a guest speaker for Continuing Legal Education Programs for lawyers all over the state of Illinois. Publications and media outlets have approached me to share thoughts on family law, and I have taught courses for and lectured to non-lawyers on a variety of family law issues.
If you have questions, I'm here to help you. Working together, we can make the best decisions that will have a positive impact on your case, as well as your future.
Education:
L.L.M., The John Marshall Law School, 1989
J.D., The John Marshall Law School, 1984
B.S., Northern Illinois University, 1979
Court Admissions:
Illinois, 1984
U.S. Tax Court, 1985
Professional Certification:
Certified Public Accountant, 1979
Circuit Court of Cook County Illinois, Domestic Relations Division, Approved court-certified mediator in Cook County, 2014
Professional Associations:
Fellow – American Academy of Matrimonial Lawyers
Board of Managers (Illinois Chapter) – October 2013 to 2016
Chair of Budget/Finance Committee, October 2013 to present
Website/Social Media Committee Member, October 2013 to present
Illinois State Bar Association
Member, ISBA Family Law Section Council, 2006 to 2011
Associate Editor of Council Newsletter, 2010-2011
Maintenance Guidelines Sub-Committee Member 2007-2010; Co-Chairperson, 2008-2009
Standing Committee on Voluntary Fee Arbitration (1998 – 2004); Chair, 2002 – 2003
Member, 1998-present
North Suburban Bar Association
Secretary, 2014 to 2016
Board of Directors, 2013 to 2016
The Lilac Tree
Board of Directors, 2015 to date
Treasurer, 2016 to date
Chicago Bar Association – Former Member
Family Law Referral Panel
Call-A-Lawyer Program
Cook County Court Facilitator Program
CBA/YWCA Battered Woman's Program
PRESENTATIONS:
"Legal Panel: Know the Law," Moderator, Divorce University, presented by The Lilac Tree, May 7, 2017
"Planning for…When Happily Ever After Ends Sooner Than Expected," presented to Greater North Shore Estate & Financial Planning Council, September 21, 2016
Divorce Math – Assets, Liabilities and Your Budget, Moderator and Co-Presenter, Evanston Public Library, March 17, 2016
"The New Divorce Act – What Do I Really Need to Know?″ Panel Discussion, North Suburban Bar Association, January 12, 2016
The Lilac Tree, Divorce University Moderator, November 8, 2015
The Legal Aspects of Medical Marijuana, Advocate Illinois Masonic Medical Center, April 16, 2015
Divorce University – Financial Panel: Know Your Finances, Moderator, presented by The Lilac Tree, November 2, 2014
Medical Marijuana! The Legal & Medical Side, Weinberg Community, CJE Senior Life, October 31, 2014 (Co-Presenter: Leslie Mendoza Temple, MD)
"What Every Accountant Needs to Know about Family Law," presented to Steinberg Advisors, LTD, Certified Public Accountants, May 29, 2014
Divorce University – The Law and Your Finances, presented by The Lilac Tree, May 4, 2014
The Nuts and Bolts of Divorce: Legal and Financial, The Lilac Tree, March 1, 2014
"Business Valuation, Financial & Tax Issues in Divorce 2014," at the annual 2014 Illinois Institute for Continuing Legal Education (IICLE) program produced in collaboration with the Illinois Chapter of the AAML, January 20, 2014
Divorce University-The Law, Your Finances, Your Family, presented by The Lilac Tree, April 21, 2013
The Practice of Family Law: Best Practices for Your Practice, presented by the American Academy of Matrimonial Lawyers-Illinois Chapter, October 9, 2012
Divorce University-Beyond the Basics, presented by The Lilac Tree, November 6, 2011
"Is It a Trend, Grandparents Raising Grandchildren?" Continuity of Care-Chicago Region, May 3, 2011
Business Valuation, Financial and Tax Issues in Divorce 2011, produced cooperatively by Illinois Institute of Continuing Legal Education, UHY Advisors, and the American Academy of Matrimonial Lawyers, Illinois Chapter. Topic – "Planning Prevents Pitfalls: Do's & Don'ts for Financial Expert Cross Examinations," January 17, 2011 (Co-Presenters: Honorable Edward R. Jordan, Anita M. Ventrelli, and James M. Kazmier)
Ethical & Legal Issues in Divorce, National Association of Social Workers, Illinois Chapter, November 12, 2010 (Co-Presenter: Carol S. Goldbaum, PhD, LCSW)
Resolving Complex Parenting Disputes, Shared Parenting Support Group, September 30, 2010
Family Law Essentials-Health Insurance for Children and Related Issues, Illinois State Bar Association, December 2009
Know Your Finances-Beyond the Basics, Divorce University sponsored by The Lilac Tree, November 2009
The Estate Planner Meets the Family Law Practitioner-A Fortuitous Union, The Illinois Institute of Continuing Legal Education's 52nd Annual Estate Planning Short Course, April 2009, Champaign, Illinois and May 2009, Chicago, Illinois
Resolving Family Law Issues: The Danger of Boiler Plate Language in Marital Settlement Agreements, Illinois State Bar Association, March 2009, Fairview Heights, Illinois and March 2009, Chicago, Illinois
The Nuts and Bolts of Divorce: Legal and Financial, The Lilac Tree, January 2009
Asset Protection in Divorce Cases, Chicago Bar Association-Asset Protection Committee, June 2008
Getting Paid & Getting Visitation: Successful Fee Agreements, Illinois State Bar Association, April 2008, Collinsville, Illinois and April 2008, Chicago, Illinois
Computer Spying on Spouses, North Suburban Bar Association, November 2007
Family Law Issues Affecting the Elderly, Chicago Department on Aging-Provider Council, June 1995
Special Problems Facing Older Adults in a Divorce,Chicago Bar Association-Elder Law Committee, February 1994
Divorce Law Basic, The Chicago Public Library/Chicago Bar Association
Divorce-Know Your Rights, Oakton Community College and The Discovery Center, 1992-1998
PUBLICATIONS:
"Divorce Attorneys Should be Aware of the Many Ins, Outs of Real Estate Law," Chicago Daily Law Bulletin, August 8, 2017
"Difficult Clients: How to Turn Around an Unhappy Relationship," Chicago Daily Law Bulletin, June 2, 2017
"Divorce Practice Requires an Attorney to Become a Jack-of-all Trades," Chicago Daily Law Bulletin, April 13, 2017
"Communicating With Clients: Know Who Your Audience Is," Chicago Daily Law Bulletin, February 3, 2017
"Six Tech Trends to Know Heading Into the New Year," Chicago Daily Law Bulletin, December 2, 2016
"Workplace Fashion's Gone Casual – Should Lawyers Be Joining The Trend?" Chicago Daily Law Bulletin, October 7, 2016
"The Joke's On Us: But is it Accurate?" Chicago Daily Law Bulletin, August 5, 2016
"The Price of a Vacation for a Lawyer," Chicago Daily Law Bulletin, June 3, 2016
"Client Intake Process is Critical to Your Growth," Chicago Daily Law Bulletin, April 1, 2016
"Four Tips for Success in Legal Marketing," Chicago Daily Law Bulletin, February 12, 2016
"In This Business, Your Reputation is Everything," Chicago Daily Law Bulletin, December 4, 2015
"Updates to Illinois' IMDMA," Attorney at Law Magazine, November 2015
"Are Lawyers Really All That Miserable?" Chicago Daily Law Bulletin, October 2, 2015
"The Formula for Success: One Size Doesn't Fit All," Chicago Daily Law Bulletin, August 7, 2015
"Growing Older, Staying Relevant in the Profession," Chicago Daily Law Bulletin, June 5, 2015
"In a Crowded Field, How do you Stand Out," Chicago Daily Law Bulletin, April 10, 2015
"Volunteering is Great for You and Your Practice," Chicago Daily Law Bulletin, February 13, 2015
"One Marketing Plan Does Not Fit All Lawyers," Chicago Daily Law Bulletin, December 5, 2014
"Marketing is a Journey, But a Rewarding One," Chicago Daily Law Bulletin, September, 26, 2014
Inside the Minds: Strategies for Family Law in Illinois, 2014 ed., Chapter titled, "Economic Issues and Other Concerns Impacting Family Law Attorneys and their Clients"
"How will this (cheating) affect my divorce case?" Divorce Magazine, Summer/Fall 2010
"Til' death do us part, or sooner: The family law attorney meets estate planning," Illinois State Bar Association's Family Law Newsletter, Vol. 52, No. 11, June 2009
Republished in The Docket (Lake County, Illinois Bar Association), May, 2010, Vol. 17, No. 4, page 23
Re-published – Illinois State Bar Association's Elder Law Newsletter, October, 2009, Vol. 15, No. 2
"Corporations can pay child support too," Illinois state Bar Association – The Corporate Lawyer, Vol. 45, No. 12, June 2009
"The Spousal Remainder Trust – A Modern Income Shifting Device," Chicago Bar Association – YLS Journal, Vol. 15, No. 1, 1985
QUOTED MENTIONS:
Interviewed by Jeff Blackman of 22nd Century Media for article "When I do becomes I don't," Glenview Lantern, June 15, 2017
Featured business write-up in Best Lawyers® Illinois 2017
Quoted in article by Jackie Pilossoph of Sun-Times Media for article "Deerfield's Art of Living helps couples during divorce," Deerfield Review, January 31, 2014
Interviewed by Jackie Pilossoph of Sun-Times Media for article "Glenview attorney authors chapter on economy in new book for legal industry," Glenview Announcements, December 18, 2013
Interviewed and quoted in the December 15, 2010 (Vol. 156, No. 244) Chicago Daily Law Bulletin; Article by Bethany Keajelis titled "Legal Community Prepares for Civil Unions in Illinois"
Interviewed by Aging Info Radio November 4, 2010, "Grandparents' Rights in Illinois," co-guest Linette Kinchen, Executive Director of GRANDFamilies' Program of Chicago
"Computer Spying: The New Technologies Tracking Infidelity, Exposing Spousal Secrets & More," WGN Radio, November 2008
Interview regarding a Chicago ordinance holding parents liable for children's actions, MSNBC Television, July 2008
Interview and quote in article by Joshua Eisenberg titled: "TheirSpace: Do school officials have the right to see what your kids post online-and then punish them for it? A cautionary tale of social networking and online privacy," North Shore Magazine, November 2008
Quote in article by Kreiter & Tejeda: "Attorney offers tips on making vows last," The Daily Herald, June 1995